Every person in Pakistan and other countries are engaged in Historical Turkish Dramas. These dramas include Ertugrul Ghazi, Mehmetcik Kutul Amare, Sultan Abdul Hamid, and much more. They are famous among youngsters and adults as they are history-based and full of action.
During the corona pandemic, everyone was forced to remain in their homes. At that time, Ertugrul Ghazi drama was filmed. The Ghazi TV App developers felt the need to launch an app for a candid approach to watch the first season.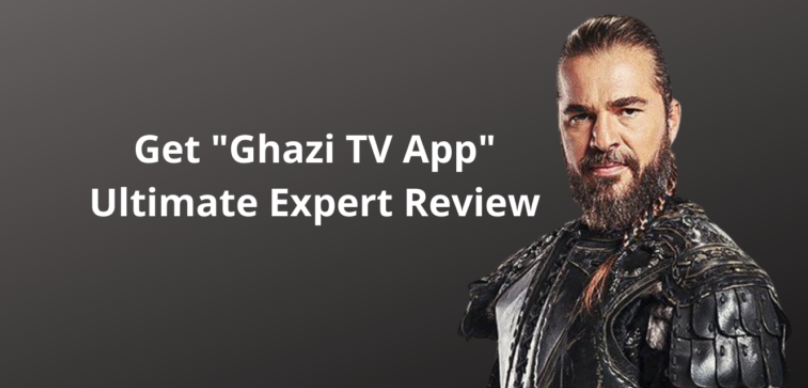 Ghazi TV App is launched especially for Ertugrul Ghazi Drama. It is the most downloaded app used for watching this drama. Now, the developers have included all the seasons of Ertugrul Ghazi and also added other Turkish dramas.
Also Read: 5 Whatsapp Alternatives In 2021
There are several apps on Play Store, but why are we in favor of Ghazi TV? You will get the answer to this question in this post. This post will focus on the features of the Ghazi TV App to guide you properly. Let's start our review without any further ado.
Unique Features:
Attractive Design:
The design of the Ghazi TV App is a good-looking and excellent user interface. All the sections are placed to be navigated efficiently. You can access your favorite drama quickly with its simple appearance. Using the app, you will enjoy it much more than other apps.
The UX design is much considered for every user. Its styles, fonts, colors, and backgrounds feel pleasing to the eyes. So, while scrolling up and down, you are quite facilitated.
Speed and Usability:
This app is straightforward to use, and everyone can play series of his/her desire. It runs very fast on any mobile device. The developers have kept it simple and quick not to get frustrated enjoying the series of your choice.
Due to the user experience again, the speed is multifold. It also takes a short time to start, within seconds.
Video Resolution:
Ghazi TV App is featured with playing video in high resolutions. There is also a download option, and you can download in high-quality resolution. Thanks to its seamless play, it runs smoothly in all video resolutions.
Like YouTube, its player highlights no to less buffering option. When you pause the video for up to 30 seconds, then the video continues to play seamlessly.
Playlists and Subtitles:
The app offers playlists for every drama and season of a particular series. It makes the usage more effortless, and you can switch among different playlists. Every playlist is comprised of a single season in which all the episodes are listed in sequence.
If we talk about subtitles, all the episodes are available with English or Urdu subtitles. You can Turn On and Off the subtitles from settings as per your preference.
Network Compatibility:
Ghazi TV App is developed so that it provides massive compatibility on almost all data networks. It is tested on all networks and competent on every IP address.
This app performs best with continual connectivity and no fluctuation or loss of network. It has presets of 2G, 3G, and 4G. Also, its connectivity to Wi-Fi devices is seamless.
Device Compatibility:
This TV App is available on Android and can be downloaded and installed on any android device. You can install it directly from Google Play Store. Remember that this app is free, and I hope to keep it open for the rest.
Moreover, it is highly secured and keeps you safe from malware attacks. You don't need to worry about your personal data after installing and using this app.
Final Words:
Well! That's all about the Ghazi TV App till now. This app is user-friendly, and any of you can use it. For Turkish drama lovers, Ghazi TV is the best platform. You get everything you need in an app. This app has gained many users in a short time due to its features.
We hope that our review will prove beneficial for you. Consider each point we mentioned above before installing the app. We would highly recommend this app for watching Turkish Dramas, especially Ertugral Ghazi.
If you have missed any Season or Episode of any drama, install Ghazi TV App and start watching today.
Enjoy!