We all know that the demand for tech skills professionals is skyrocketed nowadays and will increase quickly. Over time, technology is getting ever more critical to business operations. As tech teams take on more extensive and more varied roles, it creates a golden opportunity for tech specialists to get a job in the tech industry.
Tech companies invest more and more assets in hiring and engaging those with highly demanding tech skills. The reason behind this investment is to increase the company's outcome.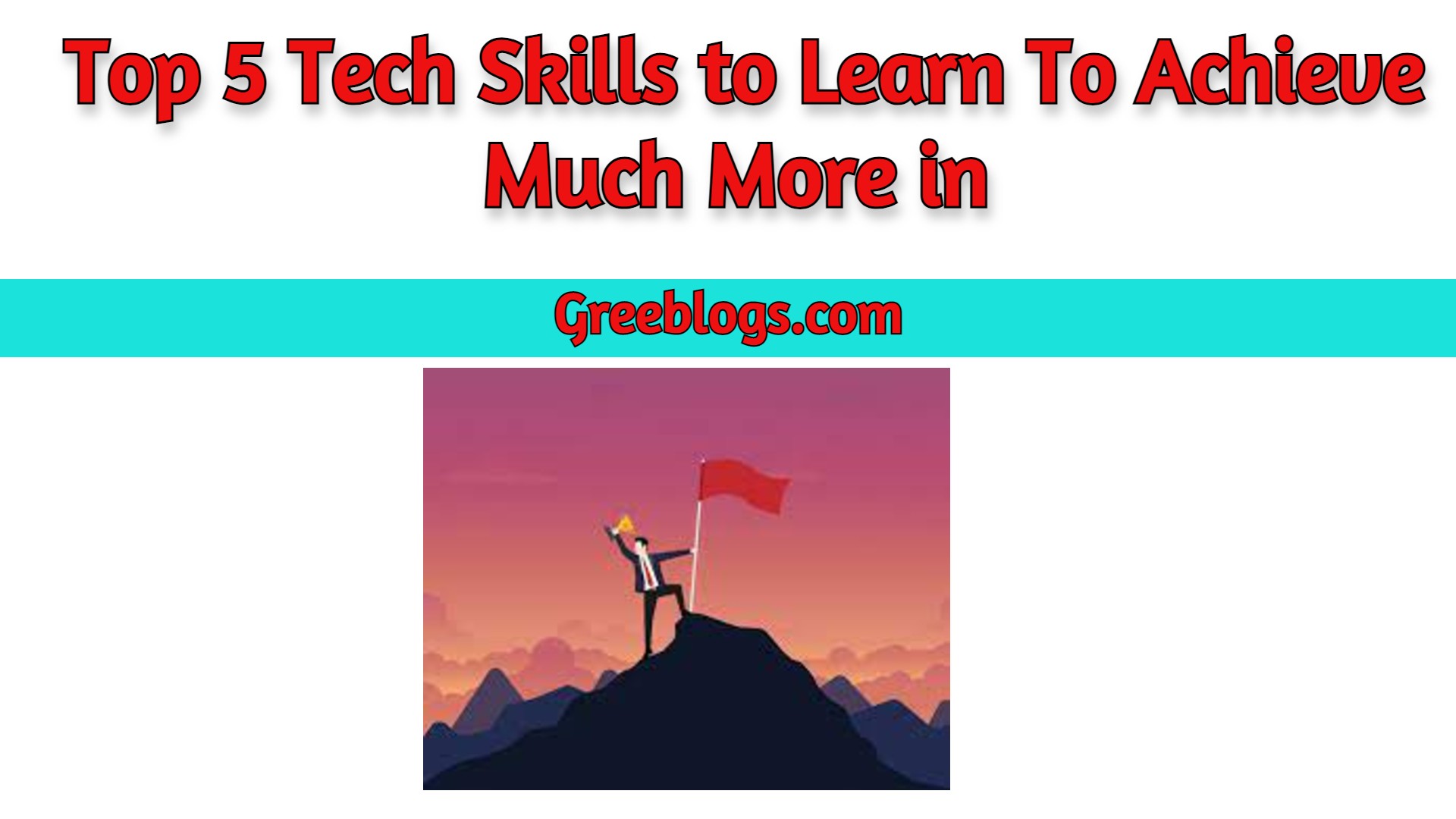 You should be very professional to get enrolled with such high paying companies. Getting hired by such companies is not easy for anyone unless they know which skills are in demand right now and soon.
Also Read: How to Monetize a Blog in 2021
In this article, you will learn about the most demanding tech skills that you should know in 2021 to get a high post job in the tech industry.
Artificial intelligence Engineering
The topmost tech skill that we found after quite a lengthy research is artificial intelligence engineering. This skill is getting more and more in demand day by day with the advancement in technology.
A person who works with machine learning techniques to build models that run AI-based applications and make them think like the human brain is known as an artificial intelligence engineer.
An AI engineer gets an average salary of 171,715 dollars in the US. From the salary, you might imagine the need for AI engineers in the tech industry.
Cybersecurity Analyst
As we know, the number of hackers on the internet is increasing day by day. As a result, cyber-attacks on companies' data systems are also growing, which is a severe threat to many rising companies.
Due to this, demand for a cybersecurity analyst is also rising, and you can get a highly paid job if you have a good grip on this cybersecurity skill. The average pay rate for a cybersecurity analyst in the USA is about $98,350.
Software engineer
Software engineering is also very much in demand skill nowadays. A software engineer is a computer science professional who develops different computer programs, games, and applications.
On average, a software engineer can get a salary of about 92,824 US dollars, which is quite a considerable amount of money. To get hired for a software engineering job, you need to have a master's degree in CS or a related field.
Computer Research Scientist
Computer and information research scientists develop and design new technology and find new uses for the existing technology. They examine and solve complex computing problems for business, science, medication, and other employments.
Also Check: Top 5 WhatsApp Alternatives in 2021
It is also one of the most in-demand tech skills. The average salary for a computer research scientist is about 54,411 US dollars. A computer research scientist should have a master's degree in CS or a related field.
Data Analyst
Nowadays, the demand for a data analyst is extreme; the number of professionals in this field who can honestly do this job is minimal. Due to such a situation, data analysts charge high salaries and perks even at the initial level.
A data analyst is someone who explores information using data analysis tools. The significant outcomes they pull from the raw data helps their employers or clients make important decisions by identifying various facts and figures.
Final Words:
You need to have top technical skills to make a spot for yourself in the mercilessly competitive tech industry. Demand for skills in the tech industry is changing from time to time, so it's essential to know the in-demand tech skills.
Any of these beneficial technical skills will set you well on your way to a successful new tech career in 2021 and beyond. Now it's up to you which skills you find best for yourself or which of the skills mentioned above suits your personality.
Whether you're a newbie to coding and tech or have some experience already and are ready to narrow down and specialize in a specific field, there are many opportunities to level up your skills without wasting your time anymore.